Our staff members embody a wide variety of backgrounds and experience, enabling us to plan innovative and individual design solutions for each new project, whether it be a custom home, a commercial building, or a municipal facility. What ever it may be we are here to help decipher your needs and achieve your goals.
Apart from our staff, our firm also maintains working relationships with several other engineering and technical professionals in the local area. This network of consultants allows us to provide a full scope of Architectural services to best service you as our client.
Our firm also offers Construction Management, as well as a Design/Build approach that we have refined over our many years of experience and knowledge in the construction industry. Approximately 75% of our projects have been completed using these formats.
We are fully equipped and qualified to complete your distinct project, from start to finish, efficiently and expeditiously.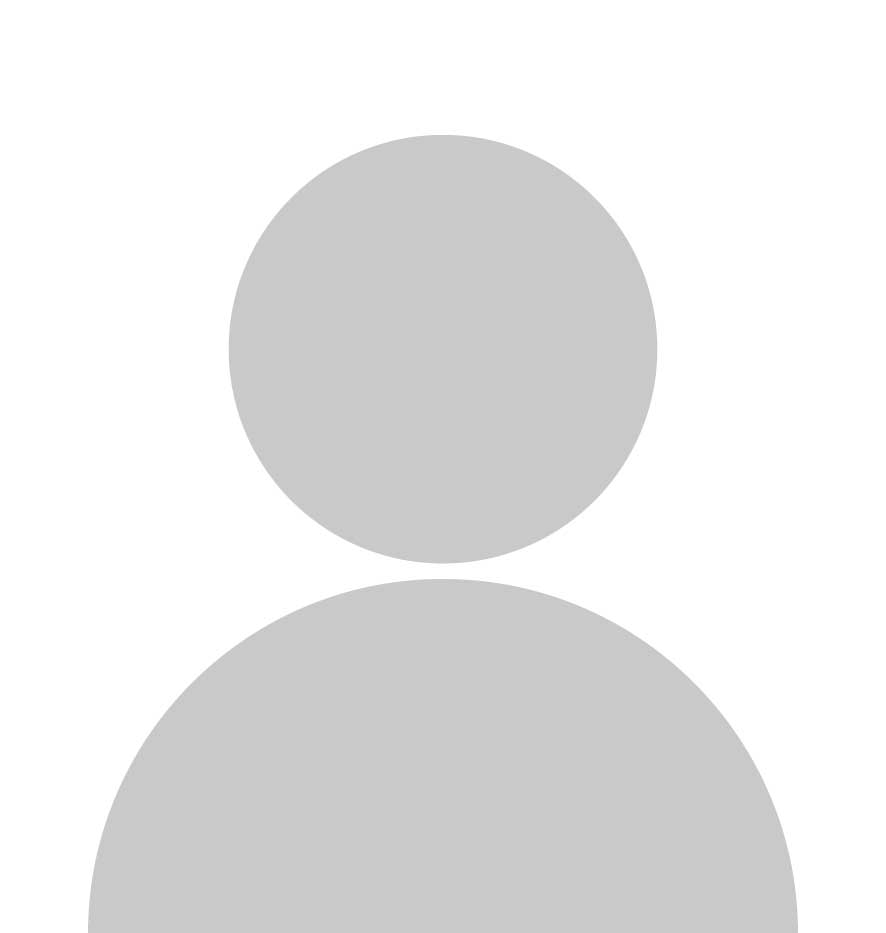 Paul A. Azzinaro, R.A.
Principal Architect
National Council of Architectural Registration Boards, #38,289.
Rhode Island Registered Architect, #1710.
Connecticut Registered Architect, #8029.
Vermont Registered Architect, #2583.
| | |
| --- | --- |
| Owner | Project |
| Fire, Rescue and Police Station | |
| Town of North Stonington, CT | New Fire Station Facility Feasibility Study |
| Westerly, RI Fire District | Westerly Fire Station One and Two, Exhaust Systems |
| Town of Charlestown, RI | Charlestown New Police Station Facility |
| Dunns Corners, RI Fire District | Station One Community Room |
| Dunns Corners, RI Fire District | Station Two Feasibility New Station |
| Hope Valley / Wyoming Ambulance | Addition and Renovations |
| Westerly, RI Fire District | Fire Station Number One, Historic Museum Feasibility |
| Pawcatuck, CT Fire District | Pawcatuck Station Major Addition and Historic |
| Richmond / Carolina, RI Fire District | Renovation Station One Feasibility |
| The Westerly Ambulance Corps. | New Ambulance and 911 Dispatch Facility |
| Charlestown, RI Fire District | New Charlestown Fire Station Facility |
| Richmond / Carolina, RI Fire District | New Station No. Two Facility |
| Town of Hopkinton, RI Hopkinton | Feasibility Study, Police Study Commission |
| Dunns Corners, RI Fire District | Station One New Facility Design |
| | |
| --- | --- |
| Owner | Project |
| Town of Hopkinton, RI | Hopkinton Town Hall, ADA Implementation |
| Town of Hopkinton, RI | Hopkinton Route 3 Acquisition Feasibility Study |
| Town of Westerly, RI | Westerly Town Hall, Evacuation Plan |
| Town of Richmond, RI | Richmond Town Hall Expansion and Renovation Project |
| Town of Westerly, RI | Westerly Town Hall, Historic Renovation |
| Town of Charlestown, RI | Charlestown Town Hall Addition and Renovation |
Owner
Project

Town of Westerly, RI

Town Beach Pavilion Facilities

Town of Charlestown, RI

New Charlestown Town Beach Facilities

Town of Westerly, RI

Westerly DPW New Salt Shed Facilities

Town of Pascoag, RI

Pascoag Public Library Addition and Renovation

Town of Westerly, RI

Westerly Master Plan Transfer and Re-Cycling Center

Town of Westerly, RI

Westerly DPW New Highway Garage Facility

Town of Westerly, RI

RI

Westerly Recreation League Sports Complex Feasibility

Town of Richmond, RI

Richmond Community Senior Center Feasibility

W.H. Lighthouse Keepers Association

Watch Hill, RI Lighthouse Historic Renovation

Town of Westerly, RI

Westerly Armory Restoration Project Approvals

Town of Westerly, RI

Westerly Recreation Board Support Facilities

ADA Federal Assistance Program

Ocean State Center for Independent Living (OSCIL)

US Fish and Wildlife

New Facility Design, Charlestown, RI

Town of Westerly, RI

Westerly High School Fitness Center

Misquamicut Fire District, RI

Beach Restoration, Cabana and Dune ADA Accessibility

Town of Westerly, RI

Dunns Corners Elementary School Library

Town of Westerly, RI

Park Avenue School Administration Building

Town of Westerly, RI

Westerly Pump Station

US Postal Service

Ashaway Post Office, New Facility
| | |
| --- | --- |
| Owner | Project |
| Civic Projects | |
| Yardney Technical Products Inc. | Re-Location Project, East Greenwich, RI |
| Ocean Community YMCA, RI | Camp Watchaug, Main Lodge Balcony, RI |
| F.J. Olean Center, Inc. | Out-Fit New Facility, Waterford, CT |
| F.J. Olean Center, Inc. | Feasibility Study, Major Expansion, Westerly, RI |
| F.J. Olean Center, Inc. | Fire Code Upgrade, Hopkinton, RI |
| Westerly Area Rest and Meals, Inc. | Homeless Shelter Renovation and Expansion, Westerly, RI |
| Westerly Area Rest and Meals, Inc. | New Soup Kitchen and Dining Facility, Westerly, RI |
| Westerly Area Rest and Meals, Inc. | New Parking Lot Acquisition and Design, Westerly, RI |
| Ocean Community YMCA, RI | Camp Watchaug, Main Lodge Facility, RI |
| Westerly Yacht Club | New Addition Feasibility, Westerly, RI |
| Wequetequak Marina, CT | Marina Renovation, Stonington, CT |
| Ocean Community YMCA, RI | Arts and Crafts Center and Boat House Facility |
| F.J. Olean Center, RI | Renovation, Hopkinton, RI |
| Ocean Community YMCA, RI | Camp Watchaug, Camp Wohelo, Master Plan |
| Westerly Chamber of Commerce, RI | New Addition and Renovation |
| Sports Car Club of America | New Facility Planning, RI |
| Westerly Adult Day Services | Inc. Needs Assessment, RI |
| Little-Kids Nursery, LLC | Westerly, RI |
| Littlebrook Child Development Center | Westerly, RI |
| Westerly Area Rest and Meals | Homeless Shelter ADA Improvements, Westerly, RI |
| Dunn's Corners Community Church | New Addition and Renovation, Westerly, RI |
| Yawgoog Scout Reservation | Heritage Center Conversion, Hopkinton, RI |
| Camp Kitchtau, Pawcatuck, CT | New Boy Scout Facility, CT |
| Norwood Baptist Church, RI | New ADA Implementation, Warwick, RI |
| Immaculate Conception Church | Major Renovation, Westerly, RI |
| Westerly Savings Bank | Renovation, Westerly, RI |
| St. Vincent de Paul Church | Exterior Renovations, Bradford, RI |
| Capitol Resources Management Inc. | Recreation Park Proposal, Dunns Corner, RI |
| | |
| --- | --- |
| Client | Project |
| One Bay Street, WH | Mixed Use Feasibility, Watch Hill, RI |
| Granite Hill Plaza, Westerly, RI | Feasibility Study |
| Galapagos Retail Complex | New Retail Facility, High-End, Charlestown, RI |
| Cedar Hallow Retail Complex | New Facility, Mixed-Use |
| Westerly Packing Company Inc. | Meat Packing Facility and Retail Wholesale |
| N. Stonington, CT Retail Complex | Addition and Renovation, RI |
| Westerly Main Street Plaza, RI | Master Plan, Mixed Use Development, CT |
| Shannon Motors Auto Dealership | Addition and Renovation, Johnston, RI |
| Shannon Motors Auto Dealership | Addition and Renovation, Providence, RI |
| Gosslin Auto Dealership | New Facility Woonsocket, RI |
| Ray Hoxie Buick, Pontiac, GMC | New Facility Feasibility, Westerly, RI |
| Mattiello Development Corp. | Plaza Improvements, Greenville, RI |
| Shetucket Plumbing Supply, Westerly | Kohler Showroom and Renovation, RI |
| The Higgins Building, Pawcatuck, CT | Mixed-Use, Downtown Redevelopment |
| The Whelan Building, Westerly, RI | Mixed-Use, Downtown Redevelopment |
| Chester Buildings, Westerly, RI | Mixed-Use, Downtown Redevelopment |
| The Nardone Block, Westerly, RI | Mixed-Use, Downtown Redevelopment |
| H.D. Randall Reality Office | New Professional Office Conversion, Dunns Corners, RI |
| Winnapaug Professional Building | Mixed-Use Professional Office Facility |
| Arnold Lumber Company | Master Plan, W. Kingston, RI |
| HD Randall Development | Retail/Mixed Use Complex, Charlestown, RI |
| Chariho Furniture, Richmond, RI | Furniture Retail Outlet Addition and Renovation |
| America, Chrysler, Dodge, Jeep | Dealership Expansion, Westerly, RI |
| Gingers Car Wash Westerly, RI | New Automatic and Self-Service Car Wash Facility |
| Trefes Retail Complex, CT | Mixed Use Retail, Groton, CT |
| | |
| --- | --- |
| Client | Project |
| S.M. Trombino Properties | Thames River Mill Site, Ashaway, RI |
| Electronic Visual Aids Solutions, RI | Expansion for Dell Partnership |
| Electronic Visual Aids Solutions, RI | New Manufacturing Facility Conversion |
| Professional Planning Group, RI | Westerly Downtown Redevelopment, Historic Renovation |
| Coldwell Banker Cahoone Realtors | New Office Facility, Westerly, RI |
| REMAX South County | New Office Complex, Westerly, RI |
| Geo Graphics-Spegram, Inc. | Renovated Manufacturing and Office Areas |
| C and S Excavation Facility | New Office and Maintenance Facility, Charlestown, RI |
| Romanella Storage Facility | New Storage and Office Facility, Westerly, RI |
| GSP, Incorporated | Code Upgrade, Westerly Industrial Park |
| Phelan Real Estate, Ltd. | Office Upgrade, Block Island, RI |
| Maxson Automatic Machinery | New Office and Manufacturing Facility, Westerly, RI |
| American Felt and Filter | Structural Upgrade, Manufacturing Facility, Westerly, RI |
| Gulino Photography Studio | New Photography Studio, Stonington, CT |
| Soloveitzik Law Office | Office Upgrade, Westerly, RI |
| Urso, Liguori, Urso Law Office | New Office Facility, Westerly, RI |
| Prudential Insurance Offices | New Office Conversion, Westerly, RI |
| Parrilla Office Building | Mixed-Use, Westerly, RI |
| 101 Airport Road Professional Bldg. | Professional Office Building, Westerly, RI |
| Lewiss Law Offices | Office Renovation, Westerly, RI |
| | |
| --- | --- |
| Client | Project |
| Fall River ARA Dialysis Facility, MA | Renal Center Expansion & Renovation |
| Dermatologists' of Westerly, RI | New Office Feasibility Study |
| Chow-New Co., Charlestown, RI | Westerly Hospital Affiliate Medical Office Conversion |
| Westerly ARA Dialysis Facility, RI | Renal Center Renovation |
| Shaw's Cove One and Two, CT | New Medical Office Conversion, New London, CT |
| OBS-GYN of Westerly, RI | Medical Office |
| Wood River Health Services Inc., RI | Medical Office Renovation |
| Cholewa Medical Building, RI | New Medical Clinic Feasibility |
| Westerly Dental Group, Inc., RI | Dental Office Renovation |
| Wood River Health Services, RI | Medical Wing Addition, Hopkinton, RI |
| Beachcrest Dental Facility, RI | New Dental Facility |
| Champion Building Medical Facility | Construction Administration Consulting |
| North Stonington Med. Walk-In, CT | New Medical Clinic Feasibility |
| Turco Animal Hospital, RI | Veterinary Facility Major Addition and Renovation |
| Foster Farm Condominiums | Various Medical Offices |
| | |
| --- | --- |
| Project | Location |
| Frosty Drew Sky Theatre | Charlestown, RI |
| United Arts Performing Center | Westerly, RI |
| Empire Theater | Block Island, RI |
| Heritage Square Theater | Groton, CT |
| Rosolini's Showcase South | Pawcatuck, CT |
| Old Mystic Village Cinemas | Mystic, CT |
| | |
| --- | --- |
| Project | Location |
| High Density / Multi-Family / Condominiums | |
| Wetuomuck Housing Village | Narragansett Indian Tribe, Charlestown, RI |
| URI's Sigma Kappa (EA) Sorority | Kingston Campus, RI |
| The Savoy Hotel, Westerly RI | Downtown Redevelopment, Westerly, RI |
| WARM Supportive Homes Inc. | Westerly, RI |
| 201 Main Street Condominiums | Westerly, RI |
| Newbury Development Company, Inc. | Westerly, RI |
| Weekapaug Condominiums | Weekapaug, RI |
| Castle Rock Condominium Assoc. | Charlestown, RI |
| Ives Buff Condominiums | East Greenwich, RI |
| One Bay Street, WH | Watch Hill, RI |
| The Brown Building, Westerly, RI | Downtown Redevelopment, Westerly, RI |
| The Higgins Building, Pawcatuck, CT | Downtown Redevelopment, Westerly, RI |
| The Whelan Building, Westerly, RI | Downtown Redevelopment, Westerly, RI |
| The Nardone Block, Westerly, RI | Downtown Redevelopment, Westerly, RI |
| Chester Buildings, Westerly, RI | Downtown Redevelopment, Westerly, RI |
| C. Luzzi Building, Westerly, RI | Downtown Redevelopment, Westerly, RI |
| Captains Watch Reality Trust | New Residential Condominiums, Westerly, RI |
| Tipping Rock Development | Custom High-End Homes, East Greenwich, RI |
| Westerly, RI Housing Authority | HUD Turn-Key Scattered Site Development I&II |
| Roma Estate Neighborhood Upgrade | USDA Farmers Home and Rural Development |
| Coastal Custom Homes; 2,500 SF and Up (New) |   |
| 29 Pasadena Reality Avenue Trust | Watch Hill, RI |
| J. Somberg Beach House | Green Hill Beach, RI |
| M. Sivas Residence | No Bottom Pond, Avondale, RI |
| G. Schackner Residence | Avondale, RI |
| R. Coulombe Summer Residence | S. Kingston, RI |
| J. Colucci Residence | Shelter Harbor, RI |
| P. Wise Summer Residence | Misquamicut, RI |
| L. Hartman Summer Residence | Quonochontaug, RI |
| R. LeBelle Summer Residence | Weekapaug, RI |
| Crowley Residence | Westerly, RI |
| Callender / Mallard Residence | Shelter Harbor, R.I. |
| B. Edmunds Summer Residence | Quonochontaug, RI |
| Basile Summer Residence | Green Hill, RI |
| Devault Residence | Westerly, RI |
| Dr. Leddy Residence | Westerly, RI |
| L. Colucci Residence | Avondale, RI |
| J. DeCarlo Residence | Noank, CT |
| C. Davis Summer Residence | Arnolda, RI |
| M. Trueb Residence | East Greenwich, RI |
| P. Rice Residence | Westerly, RI |
| J. Strafach Residence | Westerly, RI |
| Azzinaro Ski House | Ludlow, VT |
| Prigmore Summer Residence | Misquamicut, RI |
| Coastal Custom Homes; 2,500 SF and up (Renovated) |   |
| C. Antonino Family Trust | Waterford, CT |
| J.B. Doherty Summer Residence | Weekapaug, RI |
| M. Somberg Waterfront Property | Misquamicut, RI |
| Janick Brothers Family Retreat | Misquamicut, RI |
| N. Simmon Summer Residence | Charlestown, RI |
| Ouidad Summer Residence | Misquamicut, RI |
| P. Keck Summer Residence | Green Hill, RI |
| A, Martone Retirement Residence | Westerly, RI |
| P. Ditlevsen Summer Residence | Misquamicut, RI |
| R. Quinlan Residence | Stonington, CT |
| J. Nicolosi Summer Residence | Charlestown, RI |
| N. Buecher Summer Residence | Westerly, RI |
| L. Fontaine Summer Residence | S. Kingston, RI |
| M. Beresford Summer Residence | Misquamicut, RI |
| R. Schmidt Summer Residence | Westerly, RI |
| Almeida Summer Residence | Narragansett, RI |
| Cantwell Summer Residence | Green Hill, RI |
| F. Sculco Residence | Avondale, RI |
| Chitkara Summer Residence | Charlestown, RI |
| D. Cesario Residence | S. Kingston, RI |
| G. Berwick Summer Residence | Shelter Harbor, RI |
| L. Andreo Summer Residence | Misquamicut, RI |
| Haynes Summer Residence | Weekapaug, RI |
| Soloveitzik Renovation | Misquamicut, RI |
| Burgess Summer Residence | Charlestown, RI |
| M. Creaturo Residence | Watch Hill, RI |
| A. Bellini Summer Residence | Arnolda, RI |
| Vitelli Summer Residence | Misquamicut, RI |
| E. Yeghian Mansion | Cumberland, RI |
| S. Jordan Summer Residence | Quonochontaug, RI |
| Versteck Summer Residence | Narragansett, RI |
| Alperin Summer Residence | Quonochontaug, RI |
| L. Gencarella Residence | Watch Hill, RI |
| R. Petrocelli Residence | Westerly, RI |
| G.W. Wattles Renovation | Lyme, CT |
| J. Vuono Residence | Westerly, RI |
| Breakstone Summer Residence | Weekapaug, RI |
| R.Antonino Residence | Westerly, RI |
| R. Capalbo Residence | Green Hill, RI |
| J. Austin Murphy Residence | Shelter Harbor, RI |
| Ann Kenyon Morse Estate | Wakefield, RI |
| Custom Homes; 1,500 SF-2,400 SF (New) |   |
| J. Heminway Summer Guest House | Watch Hill, RI |
| Sherman Summer Cottage | Quonochontaug, RI |
| P. Fessler Summer Residence | Westerly, RI |
| E. DoBosz Beach Cottage | Quonochontaug, RI |
| Adams Residence | Hopkinton, RI |
| Yeghian House | Charlestown, RI |
| Dippilino Residence | Stonington, CT |
| D. Thompson Residence | Westerly, RI |
| Ladd Summer Residence | Misquamicut, RI |
| Gargoni / Bouviere Summer Residence | Misquamicut, RI |
| J. Azzinaro Summer Cottage | Fire Island, NY |
| Roche Summer Residence | Winnapaug, RI |
| L. Crandall Residence | Westerly, RI |
| J. McAndrew Residence | Stonington, CT |
| Dr. Nashed Residence | Westerly, RI |
| Brennan Summer Cottage | Misquamicut, RI |
| T. McPhee Beach Cottage | Misquamicut, RI |
| Custom Homes; 1,500 SF-2,400 SF (Renovated) |   |
| H. Liiv Waterfront Home | Middletown, RI |
| J. Sullivan Beach Cottage | Misquamicut, RI |
| Ellington Summer Residence | Westerly, RI |
| A. Martone Retirement Residence | Westerly, RI |
| B. Artuso Summer Residence | Charlestown, RI |
| T. Powers Summer Residence | Westerly, RI |
| J. Baillargeon Retirement Residence | Westerly, RI |
| L. Capizzano Residence | Westerly, RI |
| G. Scott Retirement Residence | Misquamicut, RI |
| T. Rice Residence | Westerly, RI |
| K. Corneau Summer Residence | Westerly, RI |
| Ben T. Lett Summer Residence | Avondale, RI |
| Phillip Johnson Cottage | Watch Hill, RI |
| Keil Summer Residence | Westerly, RI |
| Kelly Residence | N. Stonington, CT |
| J. Lindau Summer Residence | East Beach, RI |
| Pleasant View Cottage | Misquamicut, RI |
| Utter Residence | N. Stonington, CT |
| Cafone Residence | Westerly, RI |
| G. Wiber Residence | Weekapaug, RI |
| J. Kirby Residence | Stonington, Ct |
| P. Nunes Residence | Westerly, RI |
| M. Pratt Residence | Shelter Harbor, RI |
| Pettini Residence | Stonington, Ct |
| J. Starr Summer Residence | Charlestown, RI |
| R. Jeffrey Residence | Shelter Harbor, RI |
| L. Antonino Residence | Groton, CT |
| J. Clays Residence | Westerly, RI |
| A. Transue | Narragansett, RI |
| Liscio Summer Residence | Narragansett, RI |
| E. Shirley Summer Residence | Westerly, RI |
| Casale Summer Residence | Narragansett, RI |
| A. Martone Summer Residence | Westerly, RI |
| S. Rybar Residence | Stonington, CT |
| Fuller Summer Residence | Weekapaug, RI |
| Oefinger Summer Residence | Block Island, RI |
| Zajackowski Summer Cottage | Misquamicut, RI |
| J. Picanno Residence | Shelter Harbor, RI |
| B. Schaufler Summer Residence | Westerly, RI |
| | |
| --- | --- |
| Establishment | Location |
| Restaurant Projects | |
| Bali Chinese Village Restaurant | Richmond, RI |
| Mermaid's Café' Restaurant | Westerly, RI |
| WARM Shelter Inc. Soup Kitchen | Westerly, RI |
| The Shelter Harbor Golf Course | Shelter Harbor, RI |
| The Knickerbocker Café | Westerly, RI |
| The Bocce Club | Westerly, RI |
| The Coffee Bean | Narragansett, RI |
| Charlestown Diner | Charlestown, RI |
| The Chester House | Westerly, RI |
| Chen's Village | Westerly, RI |
| The MJO Food Company | Westerly, RI |
| 84 High Street Café | Westerly, RI |
| Westerly Lodge of Elks | Westerly, RI |
| Windswept Farm Hotel and Restaurant | Charlestown, RI |
| Windjammer Concert Club | Charlestown, RI |
| Paddy's Restaurant | Misquamicut, RI |
| King Wa Restaurant | Westerly, RI |
| The Italo-American Club | Westerly, RI |
| Hotel and Resort Type Projects |   |
| Shelter Harbor Golf Course, Consult. | Shelter Harbor, RI |
| Atlantic Beach Resorts, LLC | Misquamicut, RI |
| The Savoy Hotel | Westerly, RI |
| The Watch Hill Inn | Watch Hill, RI |
| The Pleasant View Inn | Misquamicut, RI |
| Ocean Partners, LLC | Misquamicut, RI |
| Atlantic Beach Casino Resorts | Misquamicut, RI |
| The Lion Gate Inn | Watch Hill, RI |
| The White Rose Inn | Westerly, RI |
| Pony Barn Motel | Westerly, RI |
| Harbor House Inn | Watch Hill, RI |
| The Westerly Lodge of Elks | Westerly, RI |
| Pleasant View House Outdoor Cafe | Misquamicut, RI |
| Atlantic Beach Club Resort | Misquamicut, RI |
| Marina Projects |   |
| Watch Hill Boat Yard, WH New Marina Building | Watch Hill, RI |
| Dodson Boat Yard Expansion | New Storage Facility, Hopkinton, RI |
| Viking Marina, RI New Apartment Designs | Westerly, RI |
| Viking Marina, RI Addition(s) and Renovation | Westerly, RI |